Patlabor mecha anime gets a reboot and some lessons on why to own your own IP.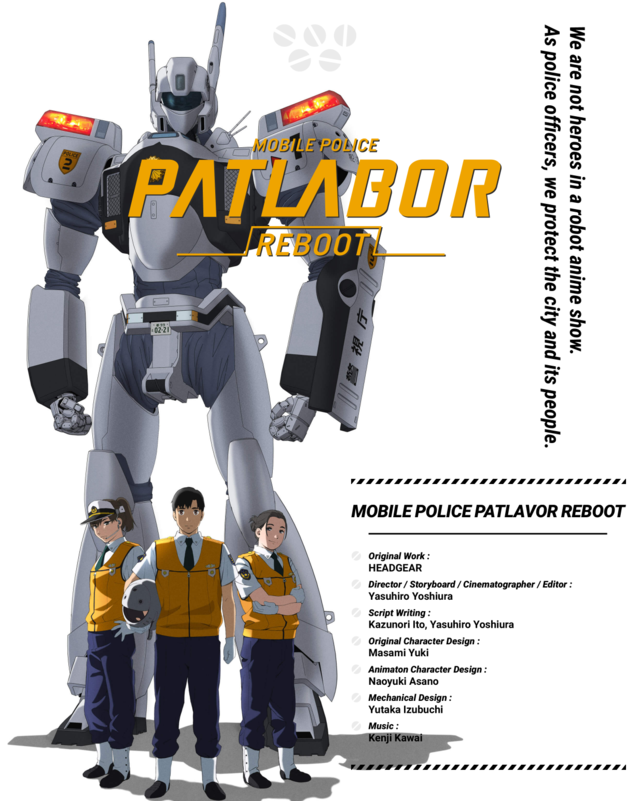 A Forgotten Franchise by Oh No Anime.
Recently watched a short mini documentary about Patlabor. Its an anime I loved to watch growing up. The series I remembered had a near future sci-fi theme where robots are part of our world and labour crime has spread. I really like the TV show as it has it funny moments and serious overtones.
The Mecha designs were quite spot on as something that is really plausible.
Some interesting takeaways:
Headgear the team that created patlabor owns the IP.
This allowed them to retain the rights.
They can benefit from the various media and merchandise they created.
They (Headgear) made the world and characters and managed to make different media for it. This allowed them to do what they want and create different types of media such as comics and live action (Though it did not do so well).
I felt judging from the live-action trailer it tried to be the old animation TV series in terms of tone, but with live action actors. Kind of an odd feeling.
Patlabor Reboot
Recently there is an attempt to make a remake of the franchise to re-introduce patlabor to a new generation of audience. Hopefully the younger fans of animation would take this series up as I really like the world and mecha designs.
It is heartening to see Patlabor return back as an anime. I am unsure if they will develop the short Reboot film into a full TV series or movie again.
But the lesson here is, if you own your own IP you can re-introduce it to a new generation or build off the brand into other forms of media or other products to sell. This is one advantage patlabor had for the Headgear team.
Some of my favorite Patlabor Movies:
Click on the Affiliate Links to buy if you like Patlabor.
.tg {border-collapse:collapse;border-spacing:0;border-color:#aaa;}
.tg td{font-family:Arial, sans-serif;font-size:14px;padding:10px 5px;border-style:solid;border-width:1px;overflow:hidden;word-break:normal;border-color:#aaa;color:#333;background-color:#fff;}
.tg th{font-family:Arial, sans-serif;font-size:14px;font-weight:normal;padding:10px 5px;border-style:solid;border-width:1px;overflow:hidden;word-break:normal;border-color:#aaa;color:#fff;background-color:#f38630;}
.tg .tg-0lax{text-align:left;vertical-align:top}
Link References:
http://animatorexpo.com/patlabor-reboot/
http://www.animenewsnetwork.com/news/2016-11-23/animator-expo-site-streams-mobile-police-patlabor-reboot-short-anime/.109102
https://www.crunchyroll.com/anime-news/2016/11/23-1/mobile-police-patlabor-reboot-short-streams-with-english-subtitles