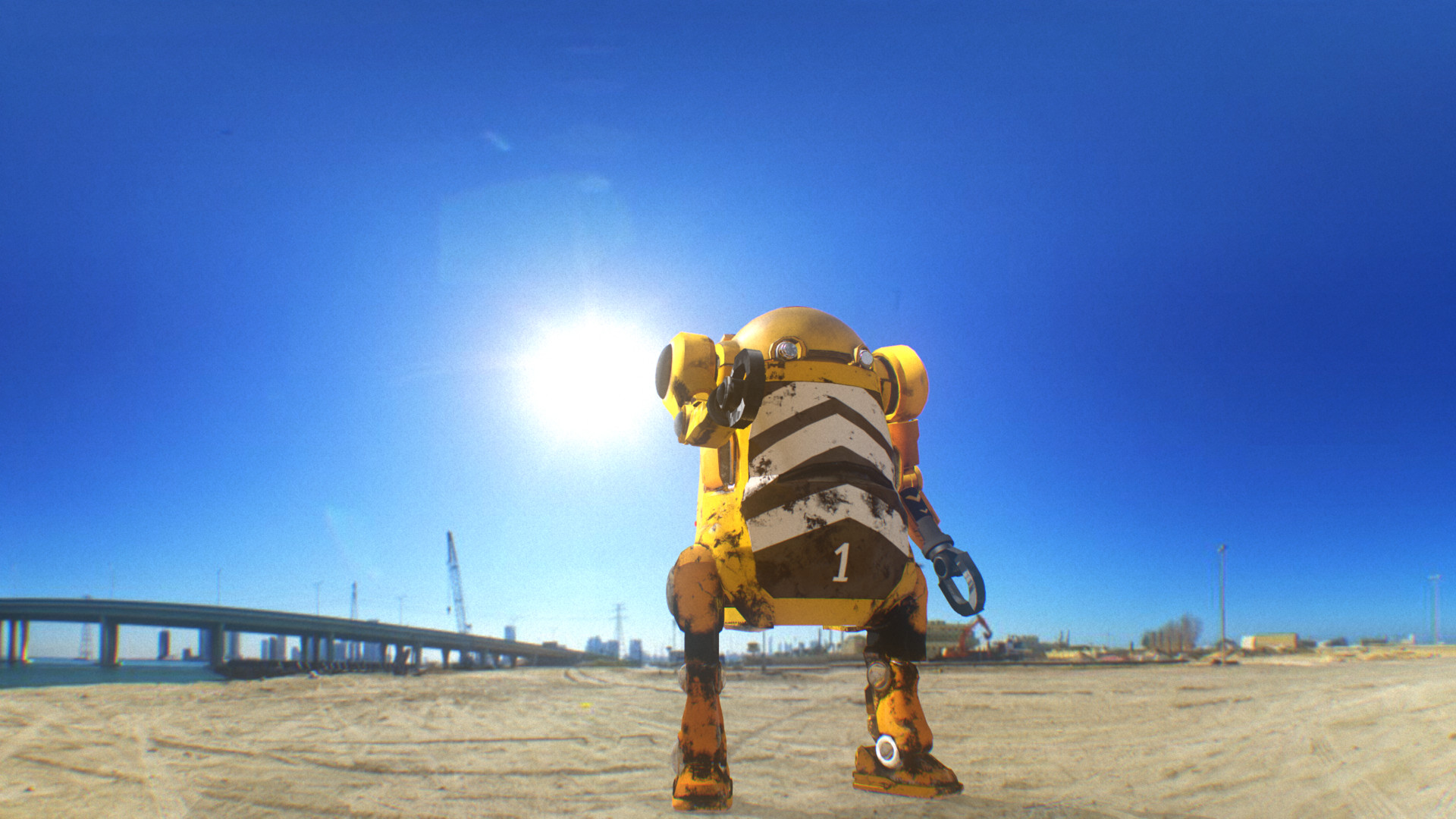 So I have finished up my CG course at 3dsense Media School. One of the modules was hard surfacing modeling in Maya. Previously my experience in CG was coming from 3dsmax where I was modelling Architecture building and equipment. Texturing was done mostly in Photoshop.
I decided to pick something challenging but still able to complete. So I took up making a robot name Mechatro Wego. I think it was designed by Kow Yokoyama. Its a toy robot and its rather cute.
The final images can be seen on my artstation page.
https://www.artstation.com/artwork/xX3m4
Short summary of my Process
Gathering References
Since this was a toy I found it easy to search for pictures and 3d Renders. It was good to look for references that showed the model from all angles. Blueprints were super helpful to know how it was all assembled.
Modelling the Robot in Maya.
There was not way around it but I had to plan a lot and see how to model. I planed on photoshop and using the reference to see how many major parts would be needed to be modelled. Used the layer system to organise everything.
Modelling it to scale. using the blueprints was helpful. Again its so important to have a good blueprint reference to model it.
Getting the head right was hard. Especially the curvature of the head had to be spot on.
Unwrap.
I learened about UDIM workflows and did the texturing in Substance Painter. This was something new to me, as I would previously pack all the UVs into a single Tile. But I felt it was not that effcient for games but Good for rendering. Still it was good to know about this technique to help with the creation of the image from a 3d Asset.
Substance Texturing
I used presets and generators and alphas to help create the rusted material on the
Marmoset and Final Render
Here is my final image for this project. I used Marmoset after all the texturing is done to light and render the image.
Lessons Learnt
Doing Something New
Doing a rounded surface with joints was new to me. Even with my previous 3dsmax experience it still was hard to model but it was worth it to learn how to model this robot in Maya.
Learning to problem solve by Asking Google
Thankfully using google to search for maya issues yielded good results but it is also important to ask google the right questions. And if that does not work I can turn to a friend to ask how he solved it.
Other resources I used were digital Tutors. So there was no sortage of looking for answers.
Meet the deadline for each milestone.
Reference is Key
I really enjoyed the modelling of this Robot it was something different from modeling building and equipment in 3dsmax.