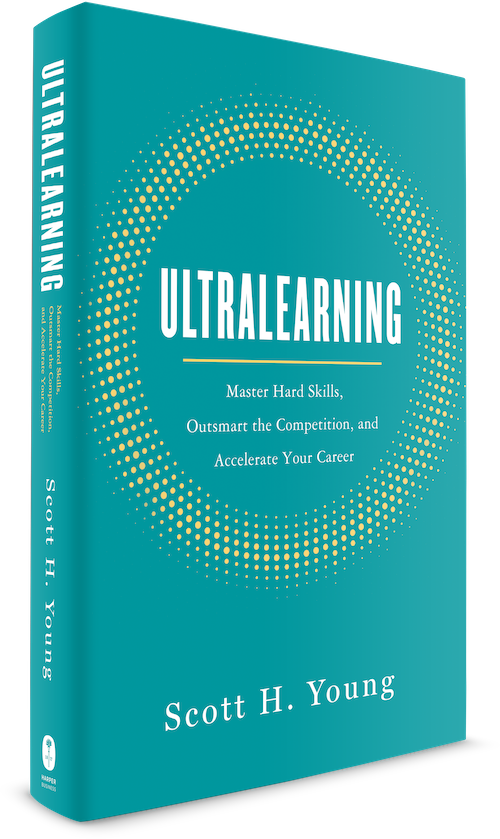 Currently reading Scott H Young book Ultralearning on Digital Audio. Scott H Young has chronicles some of his learning challenges such at his Famous MIT Challenge on getting an education in Computer Science in 1 year without having to go to the school.
I found about Scott online though his course with Cal Newport on being a Top Performer and I have since loved they way he taught about subjects like how to learn and focus and general learning by using principles rather than Route techniques. He is also a famous TED Speaker that chronicle some of his unusual learning challenges like the MIT 1 Year Challenge to learn comupter science in 1 Year, or learning to speak languages in 3 months.
The main key 🔑 point
The new economy will require individuals to learn new skills but ever more quickly. Instead of going back to school and doing a 2-4 year program one alternative is using Ultralearning for Rapid Skills acquisition so you can progress in your career or other areas.
Why you need to read this book
Jobs today are at stake with technology pushing lower jobs lower and higher eng jobs higher. The middle is elimited and Average is over. Some taken on upgrading themselves. But going to a traditional 2 year post doc may not be an option for many. it might be better to start an Ultralearning project for rapid Skills acquisition thorugh self-directed learning.
This book will show you the principles on how to design your own Ultralearning project and ways to manage your time to execute them.
Some of the topics discussed
Reasons to learn For Career or for Instrinsic
Metalearning and how we learn
Learn to focus
Watch your emotions
Create the right kind of focus
My Ultralearning Journey
I find that I may have perfomed Ultralearning unknowingly. One thing I have not blogged about is through transitioning from my Time at 3DSense learning the skills of an animator to becoming a UI Developer. It took me a couple of weeks to learn the skills of doing Web Coding and basic development to my first job. (I did have some prior knowledge but it was rusty). Reading through the book I think I might have done some things differently like approaching the learning process that were recommended like resaeraching meta-learning.
Moving to the next project
Reading through it I feel that there are better ways to tackle learning new things whether for a job or for fun. Scott Young has really did a lot of extensive reasearch and broken things down into how we learn.
Some projects I am planning are game design and development, learning C++ or iOS, writing a novel and learning more web development new tech like Rust and Web Assembly.
Buy His book on Amazon