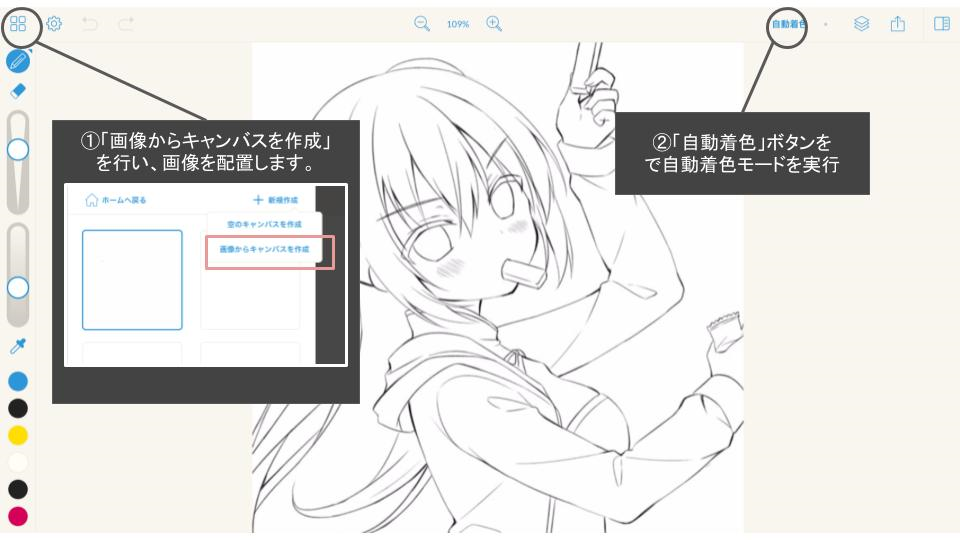 I discovered Pixiv Sketch from the creators of the Japanese ArtPlatform. Its a good free tool to use to make drawings on the web on Mobile Tablets.
Anyways Pixivi Sketch is a good 😌 starting place for beginners 🖼 There is a good baseline of features in the app to get you started drawing. As for tutorials… only found 1 on the official youtube channel.
there are two version one you can use online in the browser and another in an app for iOS Apple and Android
I am going to give drawing a go more maybe make a web comic someday using this on Pixvi.
I rememvered signing up for it long ago in 2010? (Can't Remember) 🥲Weep (0_o) the website has been revamped to accommodate English speaking users.
This is my Pixiv account: https://www.pixiv.net/en/users/1523202
https://sketch.pixiv.help/hc/ja/articles/900000136823#%E3%83%96%E3%83%A9%E3%82%A6%E3%82%B6