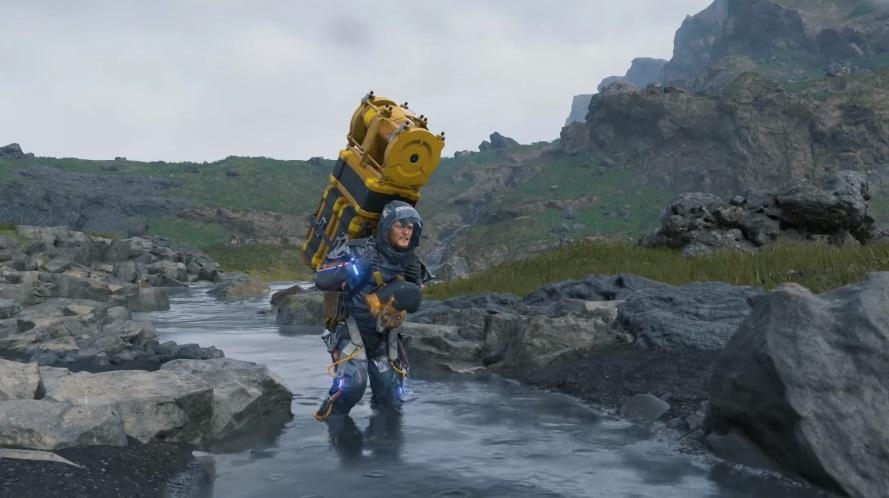 I got the latest email newsletter from Derek Lieu where he discuss some of the problems with the latest AAA Death Stranding trailer. There is also a PC Gamer Article that gives too much credit to a AMV.
According to this Twitter account @GaryJKings it's basically a fan made AMV. Even though press was giving him thumbs up for it.
Don't get me wrong I actually enjoyed the game but it based on the essay by Derek Lieu I get it why this trailer does not work and indie creators should not follow this style of making trailers, where we need to communicate with a a proper structure to explain the game.
Here is his comments on what a good trailer does:
For me, a good game trailer will:
Clearly communicate a specific message or idea about the story, game mechanics, design choices, features, etc.
Garner interest from its target audience
Be entertaining and engaging to watch
Yeah there was some things such as the Blood Urine and New Content but I am not sure how its suppose to work or add value to the existing game? In fact there was a pre-Order Trailer that came out earlier to show the gameplay features, which may have done a better job but still feels like an AMV.
While I think Kojima has unfulfiled Film Directing Desires. I Don't think evey gamer appreciates an AMV or not having enough gameplay shown or what the new features are in the game.
YouTube Clip where there was some gameplay elements shown: https://youtube.com/clip/Ugw6IRmO2of3GgEc6-B4AaABCQ
Clip on the Actors https://youtube.com/clip/UgwsR-GNfn7Lfj3NAJF4AaABCQ
How to show the game
There was a pokemon like game that Dropped at GamesCom Called DokeV the trailer shows a lot of gameplay and the open world traversing. This was an example he cited that achieves 2/3 of what a trailer should do to communicate the game to the audience.
This comment was the best appraisal on what a game trailer should do.
I actually like DokeV but the trailer does not fully communicate what the game loop really is except there is a lot of things to do in the game. I believer the cut was for the MMO version but it has since been scrapped going for an offline single player open world.
https://www.eurogamer.net/articles/2021-08-25-dokev-is-an-eye-catching-pokemon-style-mmo
So why care about cold opens, story structure, lines of rising action and climaxes when you can put a four minute song into a timeline and just put a bunch of gameplay over it. Gamers just want "real gameplay" anyway, right?
Conclusions
Its easy to see how Hideo Kojima can create any trailer to sell a game but these kinds of trailers feel Top of mind marketing Tactics. But it may not work with indie game creators. I can say that Hideo Kojima Personal Brand is stratospheric so he can sell anything just with his name.
I feel that Derek Lieu has made some good reasons to Make sure to communicate your game trailers with proper cold opens, story structure, lines of rising action visually what the product is along with new upgrades or changes.